MORAN PORTRAIT PRIZE FINALIST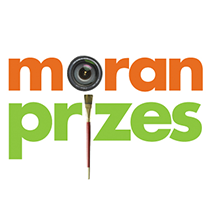 Joel Rea is a finalist in the 2016 Doug Moran National Portrait Prize with his portrait of of Mick Fanning. The DMNPP is one the world's largest art prizes, first place receives $150,000 (AUD).
The finalists exhibition is held at Juniper Hall, Paddington, New South Wales, Australia. Open to the public from Thursday 27 October 2016 closing Sunday 5 February 2017.
See all the 2016 DMNPP finalists here.
Read the public's reaction here.
Mick Fanning – Edge of Infinity, 92x92cm, oil on canvas, 2016 by Joel Rea.