HOFA GROUP EXHIBITION LONDON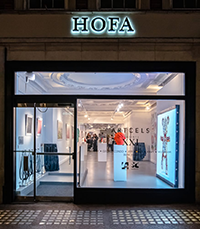 March 2 – 16, 2020, HOFA Gallery in London are proud to present a HOFA curated Group Exhibition. The show consists of paintings, sculpture and mixed media works  by leading contemporary artists from around the world.
The show consists of our top artists' works as well as new and emerging talents'. Among some of the names exhibited are Zhuang Hong Yi, Ilhwa Kim, Camille Hannah, Joseph Klibansky, Tian Yonghua, Maxim Wakultschik, Bran Symondson, Marco Grassi, Gianfranco Meggiato, Joel Rea, Emmanuelle Rybojad and others.
HOFA Gallery (House of Fine Art) 11 Bruton Street, Mayfair, London, UK